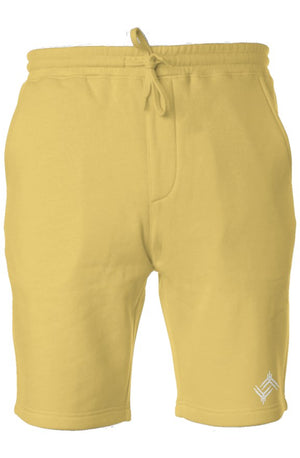 Yorgea By Demond Siobon Printed Logo Ylw/Wht Pigment Dyed Fleece Shorts.
These fleece shorts are super soft and comfortable. They are created using a pigment dying process that creates beautiful pastel colors that have that vintage vibe. Side pockets, back pockets, and tie drawstring make them very trendy. Printed Logo
Benefits
Vintage Vibe
Pastel Colors
Comfort
See stylish matching top also in Ylw/Wht
Features
9oz (300 gm) 80% cotton/20% polyester blend
elastic waistband with flat draw cord
sewn eyelets
sewn fly detail
back pocket & Jersey lined hand pockets
relaxed fit with tapered knee opening
Typically, this product will be made in about a week, we will send you tracking information as soon as it's in the mail.